Museums have had artist residencies for a while. Why not other kinds of creators as well?
The idea of an artist-in-residence isn't that unusual. The Met has one. It gives a living artist and the museum an opportunity to relate in a more dynamic fashion. Only the most jaded staff (read: 66 percent. I kid.) would begrudge the institution doing this.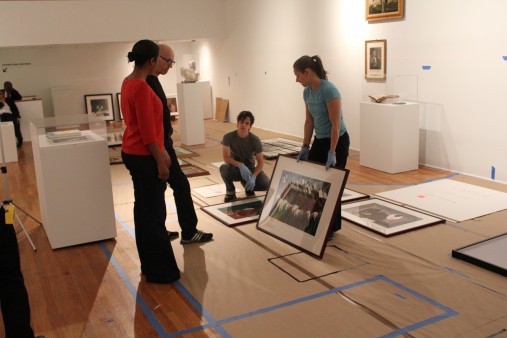 photo by Lauren Haynes from the Studio Museum of Harlem's website
Things get a little squishier when an art museum fashions itself a cultural center. The Rubin Museum of Art in New York runs films most Friday nights in addition to a DJ, and it gives the place the feel of a nice movie house with some art upstairs—not to be insulting, because I go to the Rubin a lot and it feels like a great museum almost all of the time. And why shouldn't a museum also be a great place to be?
The Rubin, perhaps as a smaller museum, can afford (or has) to be more open to events not directly about the art. (Though shouldn't the opposite be true? Just asking.) But a long-established art museum can ruffle some internal feathers by expanding its events schedule beyond direct interaction with the art. The Met now has MetFridays, the Museum of Modern Art has MoMA Thursday nights, and the list goes on. Despite their social feel, these evenings still revolve around the art. So far, so good.
I've heard that museums shouldn't show unrelated films ("We're an art museum.") or that it might be interesting to have a poet-in-residence or a writer-in-residence ("That's not what museums do.") What about a "futurist-in-residence"? Well, that's what labs do, I guess. Bring in a bunch of kids and run a 3-d printer, and to some staff it's like a zombie apocalypse has broken out.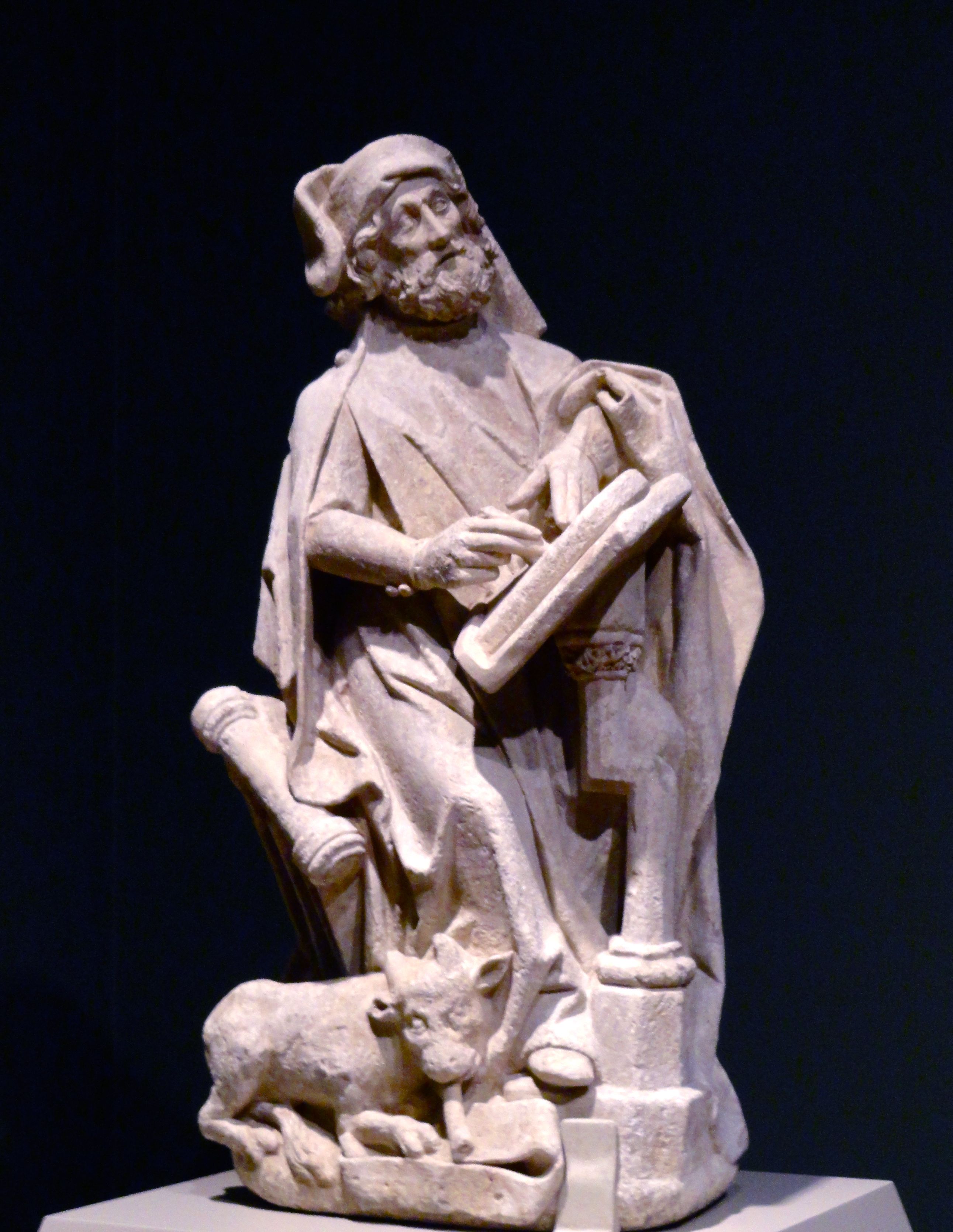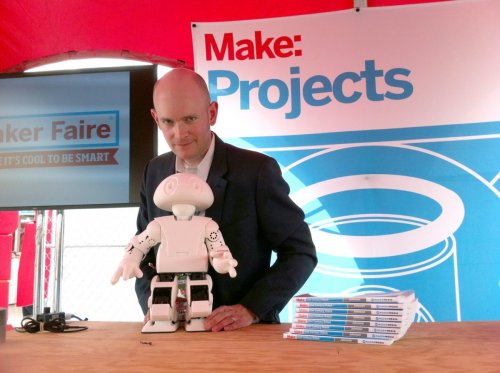 *The writer in the museum, the futurist in the university*
It's a real conundrum—museums must do what they do best (curate art), but how can they expand their horizons to their audience unless they try to do other things? No museums wants to hurt it arts prowess, and yet aren't most museums experimenting with just that kind of thing? Why not have a writer discuss museum publications, in the museum? A musician play on an instrument from an exhibition?
Oh, wait …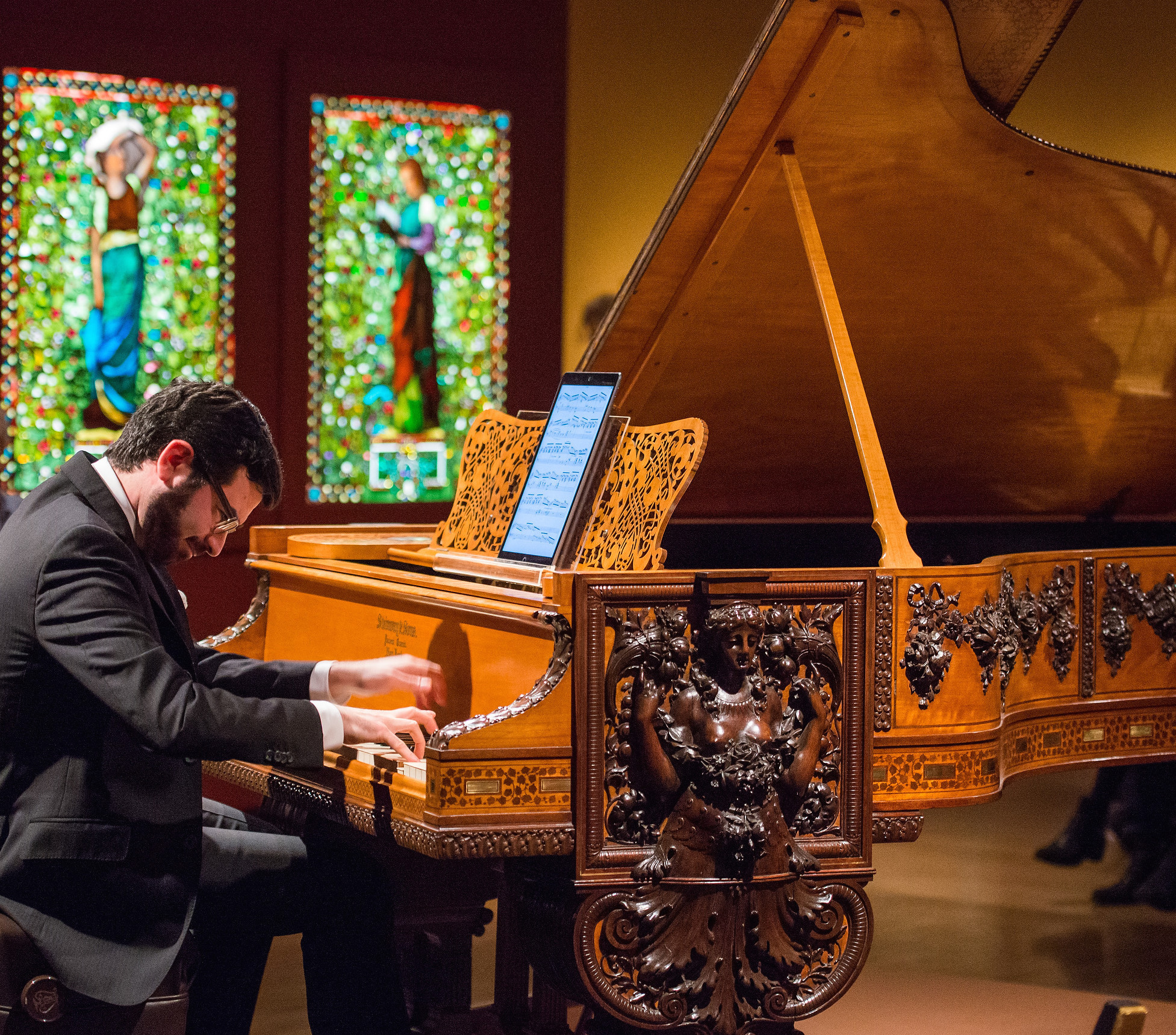 Michael Brown playing on a piano in The Met's exhibition Artistic Furniture in the Gilded Age. Photo by Stephanie Berger
So, in fact, museums are already doing things with the art. The challenge, then, is to get them to relate, to make the non-art part of the art, or, better yet, expand the impact of art in our lives so that film and music become part of the living experience of art. After all, no one's talking about having Dan Brown as writer-in-residence (his Louvre scenes in The Da Vinci Code notwithstanding).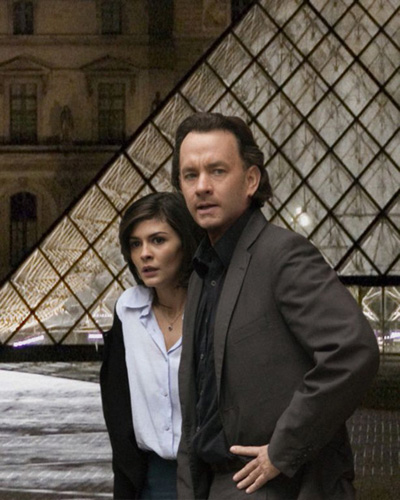 *Where's that writer-in-residence?*
We all have to face having to step up our game rather than double down on what we know we can do well; society just doesn't seem to value staying in place (a debate for another time) unless you're meditating, and even for that I upgraded my app to get more bells (literally). Many museums are taking these risks. It's time for that mindset to spread throughout and within our institutions.
Just as I hit "publish now" on this post I saw that the Whitney is having a "CryptoParty." Great idea!