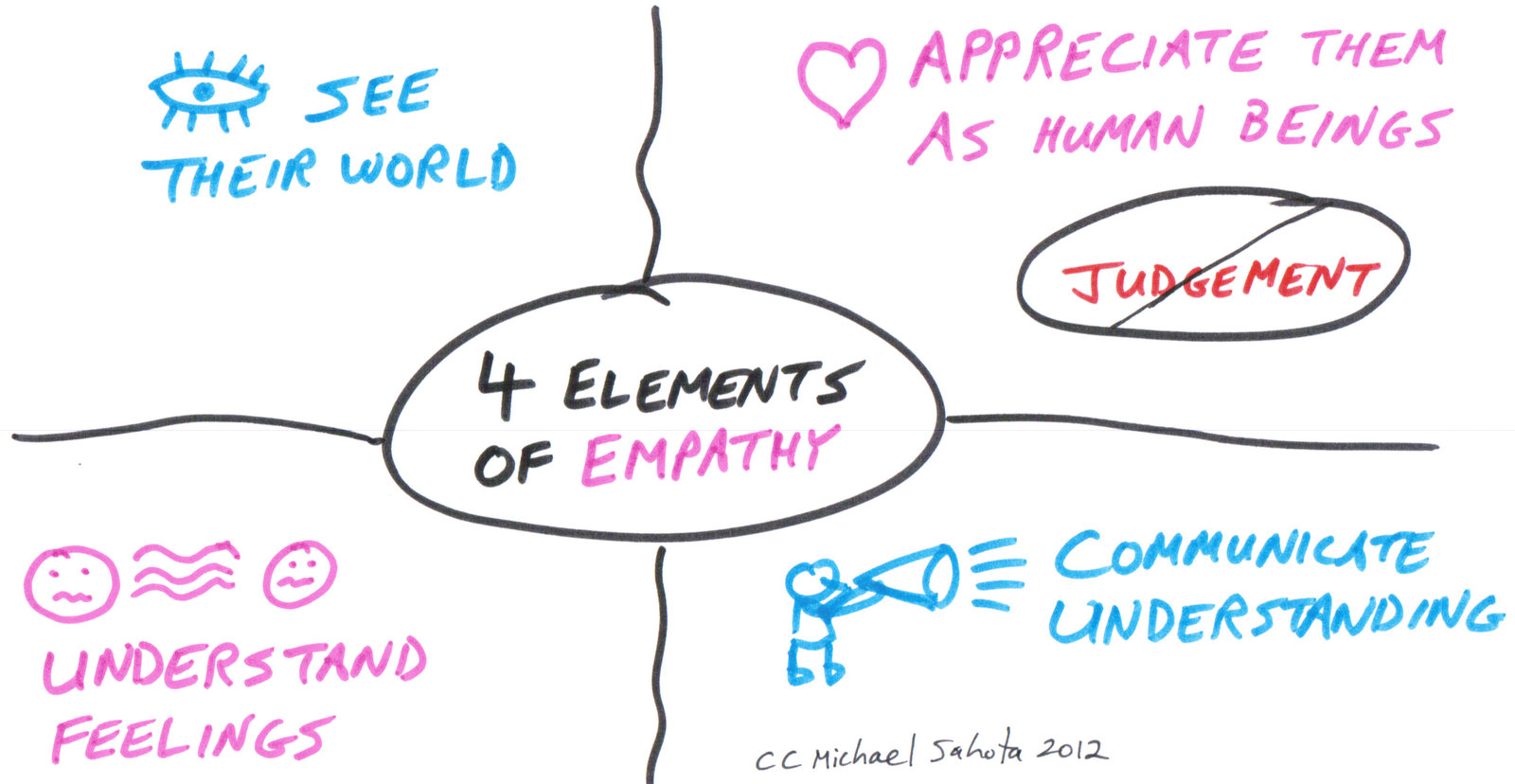 (image credit Michael Sahota 2012)
Is empathy the answer to the host of problems accompanying fast-paced organizational change? Empathy—the ability to feel as others do, and not just to think of what they're feeling—may be the softest of the soft-workplace-skill set, but it's at the core of many of the new design disciplines that are promising to align our best intentions and our best practices.
To start, check out this blog's interview with Design Thinking master practitioner Dana Mitroff Silvers. Then, try a helping of the following links, and ask yourself, are you and your organization doing all it can—regarding employees and visitors/customers—to close the empathetic gap?